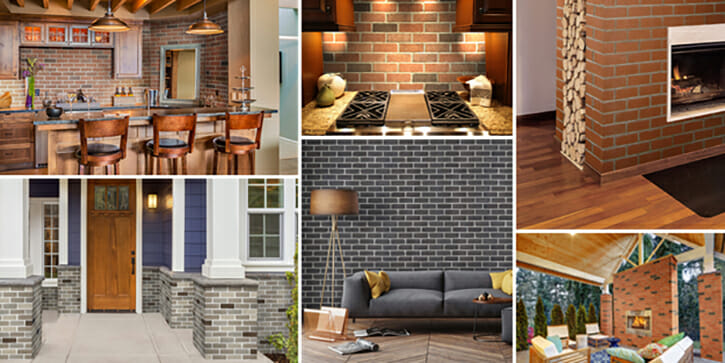 Everyone knows brick adds value and improves the appearance of any space indoors and out. With Royal Thin Brick® you have the freedom to create a brick finish anywhere around a home or business.
If you want to improve the look of a room with a brick accent wall, it can be done quickly and efficiently – without the need for added support that full brick requires. Royal Thin Brick® will go places full brick just can't.
A real brick finish with Royal Thin Brick® can make all the difference on accent walls, back-splashes, patios, walkways, fireplace surrounds, home exteriors, kitchen islands, barbecues, home bars, wine cellars, and much more.
Learn more about the full Royal Thin Brick product line at www.royalthinbrick.com