Royal Thin Brick – Our Substance Sets Us Apart
Royal Thin Brick is not faux brick. It is installed like tile instead of large panels or sheets, and it looks and feels like real brick. Royal is real – as real as any other brick but featuring a profile of just 5/8'' to go where full-sized bricks cannot. Some other thin brick products are not true bricks crafted by traditional, time-proven methods. But Royal Thin Bricks, made from the clay and shale of Northeast Ohio, are mixed, extruded, and fired, just as any other high-quality, full-sized brick.
Royal Thin Bricks are kiln-fired to temperatures of more than 2,000° F, carrying on a centuries-old brickmaking tradition of hard-firing. The process makes the bricks exceptionally durable, indoors and out, even in wet or harsh freeze-thaw environments.
While other products are cast, pressed, molded, or cut from the face of a full-sized brick, Royal Thin Brick is real brick.
Royal Thin Bricks are proudly manufactured in Canton, Ohio.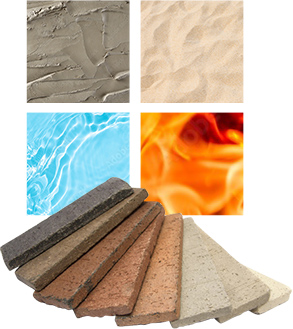 Royal Thin Brick – Queen Size
Royal Thin Brick has scaled the size of its Thin Bricks to the proportions designers, architects, and end-users have been asking for. Queen size Royal Thin Bricks are taller than standard modular bricks. The larger size is not only the current preference, but it better showcases the unique, distressed appearance of each individual brick. Moreover, the larger size increases the brick-to-joint proportion for a bolder effect and quicker installation: For every 100 square feet of surface area, there are 110 fewer Thin Bricks to install.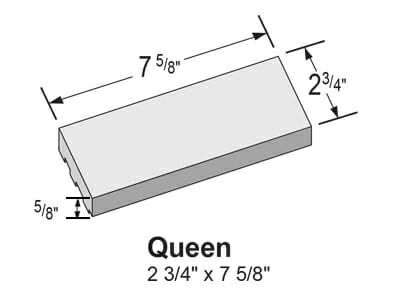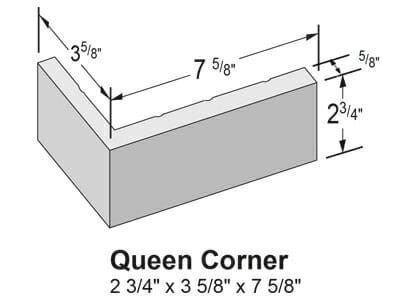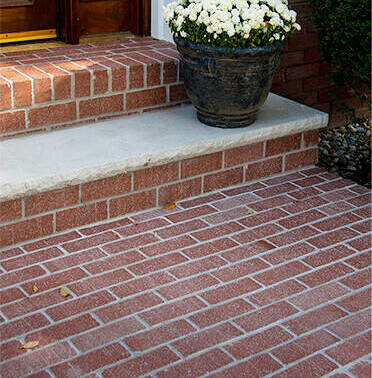 Tumbled and wire-cut
Deliver the reclaimed, aged look your commercial and residential clients are asking for by specifying Royal Thin Brick for interior and exterior wall or floor applications. Traditional wire cutting accompanied by a tumbling process creates softened edges and the slightly distressed look currently in demand. What's more, these processes ensure that no two bricks are alike for a truly hand-crafted, time-worn effect.
Details matter to architects and designers, and they matter to Royal Thin Brick as well. Both field pieces and corner pieces feature the wire-cut texture – running in the same direction – for an authentic appearance.